We make your ERP Sell and Process Payments Online for You.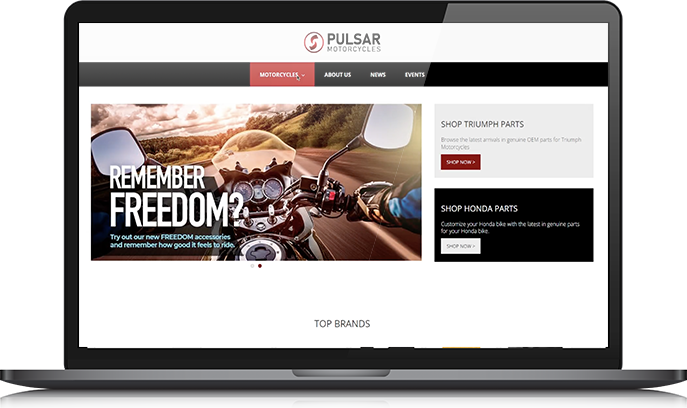 Why Choose k-ecommerce Over Other Ecommerce Solutions?

A one-stop shop ecommerce solution
From Hosting, Content Management System (CMS), to proprietary sync technology and Payment security, our solution is built for SMBs, with the Industry best practices and standards in mind. k-ecommerce takes care of everything. Your ecommerce is ready in a matter of weeks.

Seamless ERP integration, leveraging your existing investment
With our powerful Sync Technology, the information flows both ways. No change needed, no additional supplier in your ERP, no impact on your ERP performance and less risk. Even if your ERP is down, your ecommerce continues working.

We are here for you when it matters the most
A dedicated service team to make your launch day happen and tailor your solution according to your business needs.
A support team to assist you when it matters the most, live customer support and online Knowledge Base.

No additional Maintenance, Upgrade or Support Fees
Test, maintenance, and upgrades are provided free of charge in our ecommerce solution, AND Support is ALWAYS included.
Not just an ERP Integrated ecommerce platform
We are your partner
Our ERP-integrated ecommerce solution contain all the components necessary to create a successful ecommerce channel.
Watch this 3-min demo to learn more.

Want to grow your business online, increase operational efficiency, and maximize customer satisfaction with an ERP-integrated web store?

" k-ecommerce is our go-to partner and solution for all things ecommerce. "
Hear from Our Customers
Sophie Chaloux, Marketing and Communications, Catsports
"The k-ecommerce team allowed us to create functional sites linked in real time to our ERP system, in addition to offering easy-to-use marketing tools. In just one year, online sales went from 16% to 33% — and the growth doesn't seem to be slowing down."
David Harris, President, John R. White
"The most valuable benefits are the significant time saved by both our customers and our employees… orders seamlessly flow into our orders queue. Our customers love the new website, increasingly using it to place their orders and sending the company a great deal of positive feedback."
Kyle Tucker, Founder & President, Detroit Speed
"I would definitely recommend k-ecommerce to other businesses. Not only in the automotive industry, but anybody who has a product line that deals with the customer directly, and has a dealer network that simultaneously can work for all those functions and that reduces operating costs immediately."
Marie-Josée Gélinas, Business Owner, Art and Culture Bonsai
"We have reached new markets, even international ones. Our web sales are constantly increasing. We couldn't be happier with our choice of ecommerce provider. Every year since opening, we have increased our orders and revenue by about 15% per year."